Value Standards
Underlying all services delivered by Ralph P. Perrino, CPA, LLC is a work philosophy that begins with Star Value Standards of Excellence, Leadership, Integrity, Teamwork and Experience that are implemented through knowledge, experience, creativity and vision.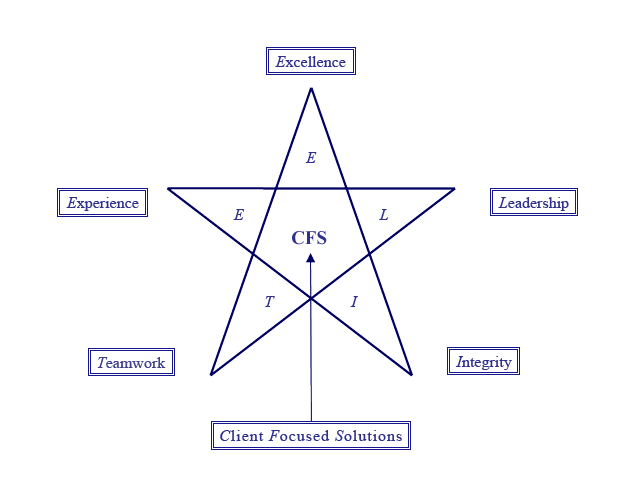 Excellence: Providing value added services that meet and exceed expectations and resolve the "Why's?," "How come's?" and to identify the root causes of issues.
Leadership: Positive and proactive leadership on projects through successful completion, implementation and outcomes evaluation in collaboration with client management.
Integrity: Providing client focused solutions that are complete and business and issue specific, adhering to the highest professional standards.
Teamwork: Solutions that are developed, implemented and outcomes assessed through a collaborative relationship with client management, and open and honest communications.
Experience: Services are performed and solutions are developed from thirty years of diversified business, industry and subject matter experiences.